Monte Cetona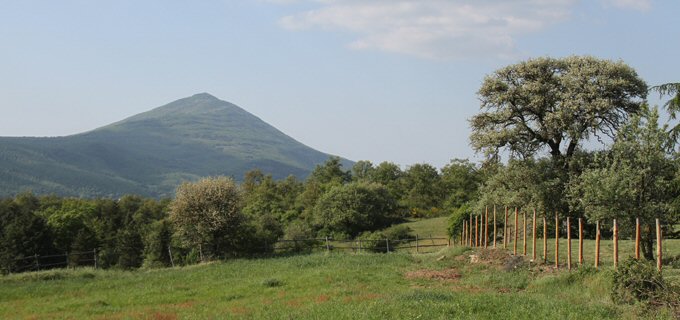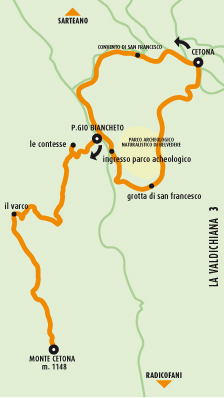 You can reach the top of Monte Cetona in a two/three hour walk using not very difficult paths and from there admire the most beautiful view of the whole Val di Chiana as far as Assisi and Perugia and the Val d'Orcia dominated by the impressive bulk of Mount Amiata.
You can leave on foot from the village or go by car along a section of the SP 89 of Mount Cetona (about 5.5 km) and follow on the left towards Fonte Vetriana (the Strada Comunale della Montagna, a total distance of about 11.5 km). From here turn right to reach the summit (a distance of about 11.2 km). During the trip it is possible to decide to leave the car and continue on foot enjoying the peace and beautiful views.
Other walks are possible if you decide to leave your car at points where the SP 89 is met by roads coming from Camporsevoli and Cetona etc. Of particular interest is the locality of Belverde where, apart from the presence of a 15th century church, you can also find prehistoric caves which were inhabited by Neanderthal man or give proof of early human presence in the area
Copyright 2023 Consorzio San Casciano dei Bagni Terre e Terme. All rights reserved.