Special Events & Occasions
San Casciano dei Bagni is the ideal place to celebrate a special event or meeting, immersed in nature and, at the same time, relaxing.
Within our Consrtium you can choose among many different solutions, finding the one that better matches your needs: romantic or country location, simple or luxury, catering or restaurant services. Contact us so we can help you plan your event and suggest you the structures that can best satisfy your request.
San Casciano is a magical place to celebrate once in a lifetime events, such as weddings, that will be impressed in your memory forever for their unicity.
At the same times it is possible to arrange meetings in prestigious hotels as Fonteverde SPA or in unique places such as "Oliaio di Villa Corneli".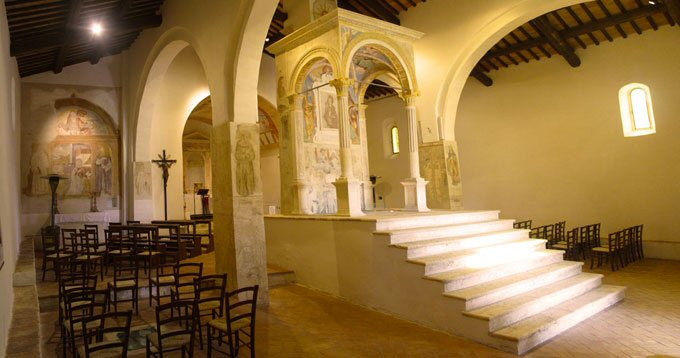 Weddings can be celebrated in many interesting little churches spread all over our territory, as the smallest and most precious Santa Maria ad Balnea or the more elegant Collegiata di San Leonardo, both in San Casciano, the unique church of San Michele Arcangelo in the charming hamlet of Fighine and, finally, the churches of Santa Maria Assunta in Palazzone and San Paolo Converso in Celle sul Rigo, both dedicated to the patrons of the two villages.
INFO
M info@sancascianodeibagni-tt.it
Copyright 2023 Consorzio San Casciano dei Bagni Terre e Terme. All rights reserved.