Fonteverde Tuscan Resort and Spa
Located amidst the splendid scenery of the Val d'Orcia in Tuscany, halfway between Florence and Rome, the Fonteverde Tuscan Resort & Spa is the five-star home to an exquisitely developed set of natural springs in the Tuscan countryside. The hotel complex is affiliated with "The Leading Small Hotels of the World" with 78 rooms. The resort was built in the 17th century by the Grand Duke Ferdinando I de' Medici to take advantage of the beneficial properties of the hot springs. Today, guests can stay in that same, well-kept residence while enjoying the spoils of mother nature in the seven spa pools.
In a magical setting of olive groves and vineyards, the award-winning spa, connected directly to the hotel rooms, offers more than 100 treatments to satisfy even the most demanding spa-goers.
The Spa also offers therapeutic thermal treatments such as thermal mud and inhalation therapies. Fonteverde medical staff is also specialized in dermatology, cardiology, dietology and otorhinolaryngologist.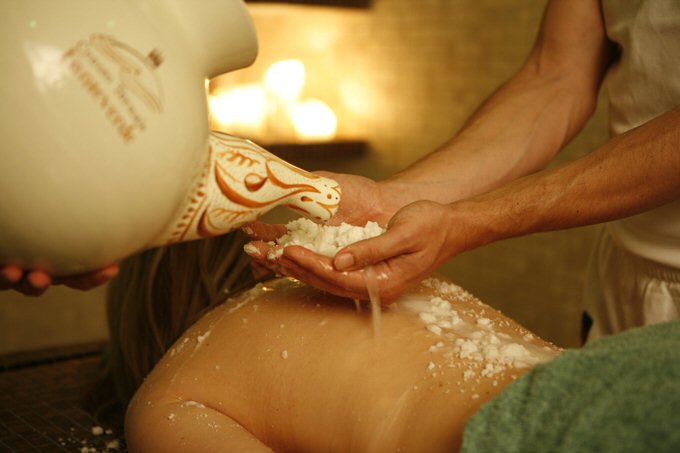 Copyright 2023 Consorzio San Casciano dei Bagni Terre e Terme. All rights reserved.